GCSE Results Day at The Prescot School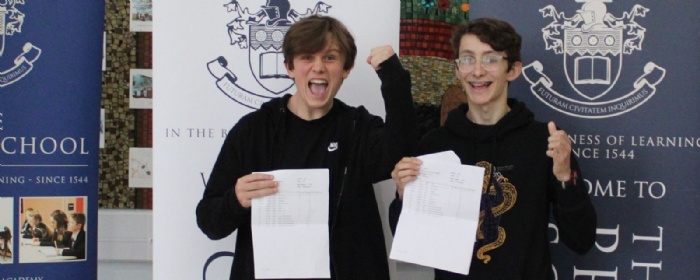 There were plenty of happy smiles this morning at The Prescot School as students received their GCSE results today.
Over 42% of students achieved a pass in English and Maths, an increase of a third on the same results in 2019, the last time formal exams were taken. The number of students securing a 5+ in both subjects also notably increased.
These results complete a successful year at the school, which is part of The Heath Family (North West) Multi Academy Trust. Earlier this year, The Prescot School received praise from Ofsted for the progress it was making as the school's inspectorate improved its Ofsted grading.
The highest achiever at The Prescot School today was Federico Bertamini who passed all subjects at grade 7-9. Federico explained that he was hoping to have done well but was: "Very happy and proud of himself with these results."
Another student, Ben Taylor, was delighted to achieve 8s and 7s, including 8s in Chemistry, Biology and German. Ben said he was: "Shocked but so happy!"
Grace Turner, who passed 8 GCSEs, including several 8s and 7s, described herself as: "Shocked, ecstatic, and speechless" with her results.
Grace's Mum was on hand to open the results and said: "It's not often we find Grace silent. To say these are good results is an understatement."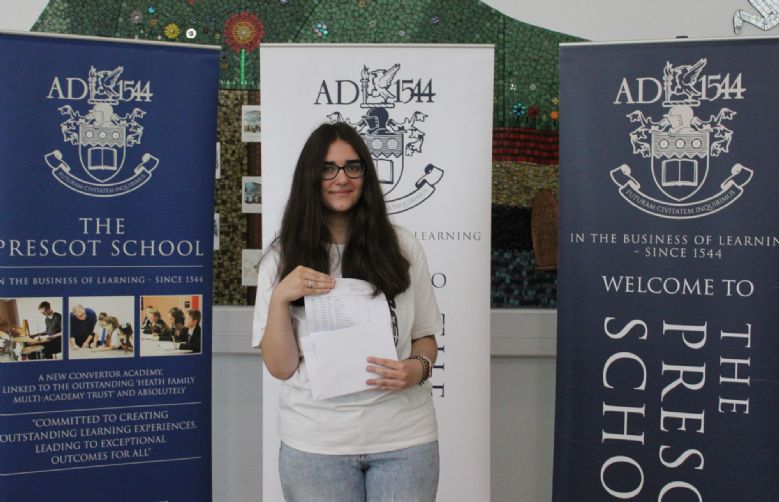 Gina Cousineau, head teacher at The Prescot School, offered her congratulations to the students: "It has been fantastic to see so many excellent results this morning. This is a year group that have worked extremely hard and overcome many obstacles throughout their GCSE studies.
"As a school, it is heartening to see the progress that we are making. These results really round off an excellent year, and we look forward to continuing on this trajectory."
David Donnelly, CEO at The Heath Family (NW) MAT, added his congratulations to all the students and staff at The Prescot School: "Well done to all for these fantastic results. This cohort of students have demonstrated true resilience and dedication to their work, which is happily reflected in their progression. I wish them every success in their next steps."
"I would also like to add my thanks to the staff at The Prescot School who have helped their students every step of the way."
Congratulations to all students on their fantastic results, you have made everybody so proud!