The History of Medicine Through Time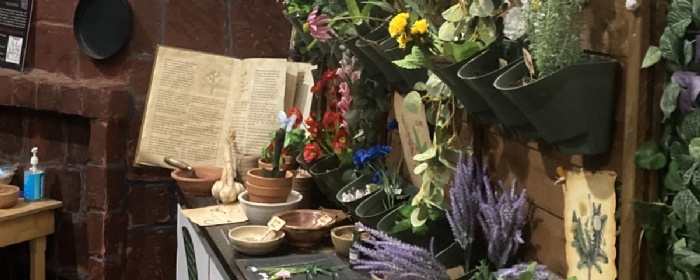 This week, some Year 11 GCSE History pupils visited Chester to view the 'Sick to Death Medicine Through Time' Exhibition at St Michael's Church.
The History of Medicine Through Time is one of the units studied by GCSE History pupils, so this provided some excellent revision for the pupils in an interactive and stimulating environment.
Firstly, pupils were taken on a walk around Chester city centre by a very informative guide, who explained the links between Chester as a city and medical progress over time in Chester.
During the exhibition, pupils were provided with worksheets to complete as they explored the exhibits and there were plenty of photo opportunities including going inside a standing coffin, the stocks and a barber surgeon's chair, as well as holding the lungs and heart belonging to "Colin", the rubber cadaver body on the autopsy table.
A walk through "Diagnosis Alley", a remade medieval plague street, also provided a lot of strange sounds and smells as did the toilet and waste section!
Mr Madden, History Teacher, said: "A great day was had by all and the pupils were a credit to themselves and the school."