The Prescot School students celebrate GCSE results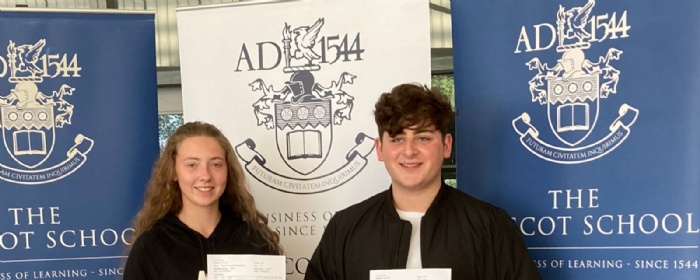 There were lots of happy, smiling faces at The Prescot School today as Year 11 students collected their long-awaited GCSE results. After working hard and persevering throughout the pandemic, there was certainly a lot to celebrate.
Amanda Kennedy, Head of School, said: "After another challenging year, we would like to congratulate our amazing and resilient Year 11 pupils who have worked so hard to get these results today."
Amongst the highest achievers were Head Girl Libby Allen, Tyla Schmidt, Scarlet Phillips, Daniel Green and Neil Joglekar, who gained an impressive three Grade 9s, twelve Grade 8s, fifteen Grade 7s, seven Grade 6s, five Level 2 Distinction Stars, one Level 2 Distinction and one Level 2 Merit between them.
Mrs Kennedy, continued: "The class of 2021 were a small year group that made a large impact on school life and I know that all the staff feel very privileged to have worked with such a great group of students.
"I would also like to take this opportunity to thank The Prescot School team for all of their hard work and our wonderful parents and carers who have supported us through these strange times.
"It is true that we would not have chosen to end the academic year as we did, but I could not be more proud of our students and we wish them every success for their future."