About Us
Welcome from the Head of School
It gives me great pleasure to welcome you to The Prescot School which has been part of Knowsley's educational landscape for over 450 years. It is known for being an inclusive school and our vision is to ensure that all students achieve their academic potential, develop holistically and go on and live happy and successful lives.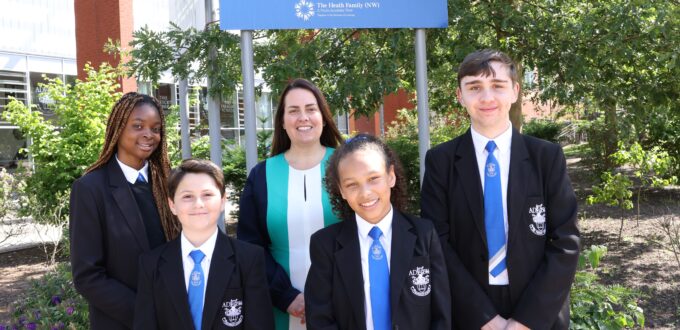 Situated in a state-of-the-art building with exceptional learning and recreational facilities, The Prescot School provides the perfect base from which a first-class education can be provided. We are ambitious for the young people that we serve, ensuring optimum performance by focusing on high expectations coupled with excellence in teaching and learning.
Our curriculum is broad and balanced, knowledge and culturally rich and provides students with the solid foundations they need to go on and pursue careers of their choice.
The school is part of The Heath Family (North West) Multi Academy Trust. The Trust has a proven track record of successful school support. Our students will benefit from the expertise both within the school and across our partner schools in the Multi Academy Trust.
It is a privilege to have been asked to lead The Prescot School in the next phase of its growth. I am excited for the future and will work wholeheartedly with students, the staff and our community to provide the very best educational provision for our students.
Mrs G Cousineau
Head of School